Data Driven, Tech Enabled, Marketing Success.
Our Mission
We give eCommerce marketers access to the tools they need to to grow effortlessly - from customer acquisitions to retention - with one easy to use integrated platform.
Our Vision
We believe that our clients' success is ours, and when your brand shines brilliantly, so do we. That's why we continuously re-imagine how technology and data can be used to advance your brand and by adding value to your everyday marketing strategies. We are passionately committed to helping our clients grow. It's that simple.
Why we built ContactPigeon
We designed ContactPigeon around our goal of sending effective, more personalized and responsive messages. As engineers, we believe there's always a smarter and better way of interacting with one another, and we wanted to give marketers access to a powerful marketing tool that is hassle free, easy to navigate, and delivers data-tested results.
We built a platform that could connect the dots. A way to put valuable information about your customers to use by creating a seamless automated customer journey.
In pursuit of our mission, we revolutionized email marketing to turn the one size fits all campaigns to perfectly timed personalized messages.
The Problems We Are Solving
1
One-size fits all marketing messages that don't convert
Our technology revolve around the customer profiles. This way you not only automate the process of creating and distributing beautiful messages, but also dynamically generate content according to customer behaviors. All that is needed is a single piece of JavaScript and the desire to evolve.
2
Complexity of building an engaging customer shopping experience
Our goal is to make your business smarter and richer with our leading marketing automation platform. It's all about personalization and transforming the role of the modern marketer. From building dynamic customer segments tool to smart automation triggers that engage each individual customer, we give you the tools you need to convert your customers.
3
Connecting the dots with disparate tools
At the pigeon coup we revel in the challenge of building an engaging customer shopping experience, from acquisition, to engagement, and support -- all to create a seamless process for automating and enriching the customer journey. That's why our omni-channel marketing platform uses the latest, cutting-edge technology. The result is a powerful, scalable platform that fits the needs for any business and enables a truly personalized, enjoyable, one-on-one interaction for your visitors across all channels.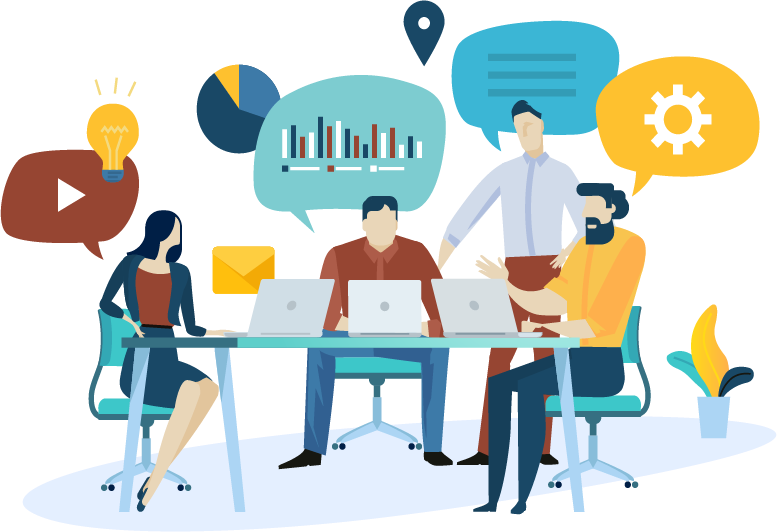 Our team.

Customer first
Our team of pigeons is a diverse group of individuals, united with a common passion to best serve our customers. For us, it's all about putting our customers first. Whether that means exploring and integrating new technological advances into our platform, or leading the pack in our industry with innovation and vision, we are all about taking the complexity out of the equation to create simple tools for marketers to achieve their business goals.
We are innovators
At our core, we are innovators and this shows in our endless pursuit to better the status quo. We set our standard high and believe our limit is not the sky, but rather, what we make it. This attitude of limitless possibilities is what motivates our staff to continually nurture growth in this ever-changing industry. Our team is made up of expertise across products, design, engineering, marketing, and sales. Be assured that with ContactPigeon you have access to one of the most evolved global marketing platforms. That's our company's commitment to you.
Analytics driven
We take pride in knowing that our clients rely on our analytics engine to process millions of real time events to build rich visitor profiles and scale their data-driven marketing to reach their targeted customers. We keep it simple: send less messages, make better connections. That's our promise.