ContactPigeon is all about the true value of analytics and how they can be used to add value to everyday marketing campaigns. That's how eCommerce marketers are empowered to automate and personalize customer experiences at massive scale.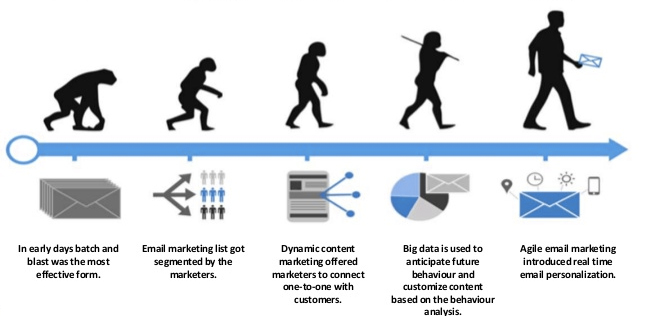 ---
The story of the email blast.
At the beginning people were standing outside of their stores, inviting everyone to enter and checkout the goods. Then came the era of leaflets and the reach of the store owners widened. Soon though people got overwhelmed by leaflets from local stores. Things improved when mass email marketing became the way to reach potential customers, regardless of their location. Nowadays everyone is blasted by the same email. Store owners do this not because they think that's what customers want, but because they think they don't have a choice. Well, now they do.
People learned to walk. They can definitely learn more things.
ContactPigeon is the next step. We revolutionize email marketing and turn the one size fits all email campaigns, to perfectly timed personalized messages. We build customer profiles and let you use our unified platform (Email marketing + CRM + Analytics + Remarketing) to not only automate the process of creating and distributing beautiful messages (emails and in-site content) but also dynamically react to both customer behaviors and catalog changes in seconds. All that is needed is a single piece of JavaScript and the desire to evolve.
We deliver millions of messages every day and we take pride into knowing that our clients rely on our analytics engine to process millions of real time events, to build rich visitor profiles and scale their data-driven marketing. Send less messages but make more money, that's our promise.