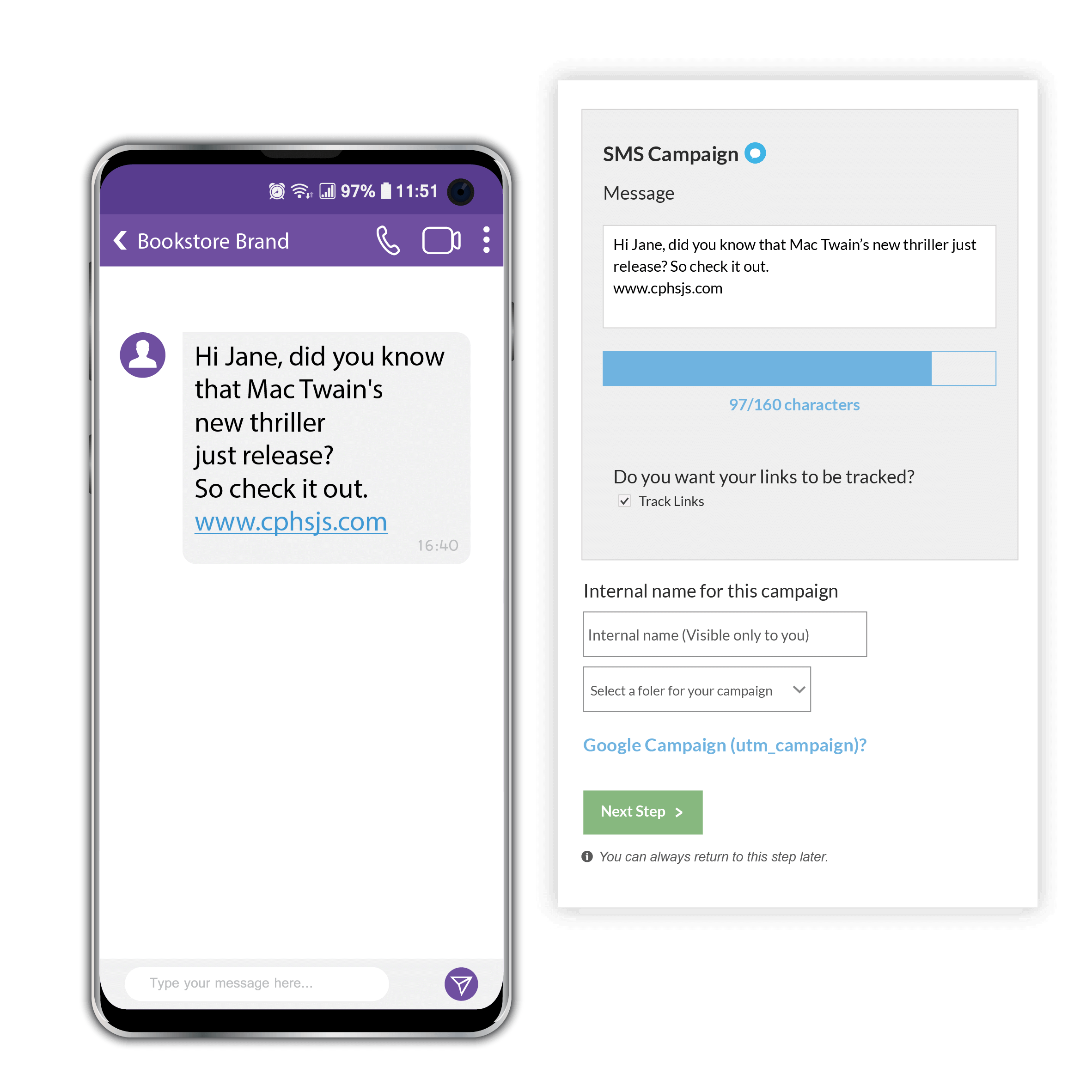 Text marketing with a personal touch.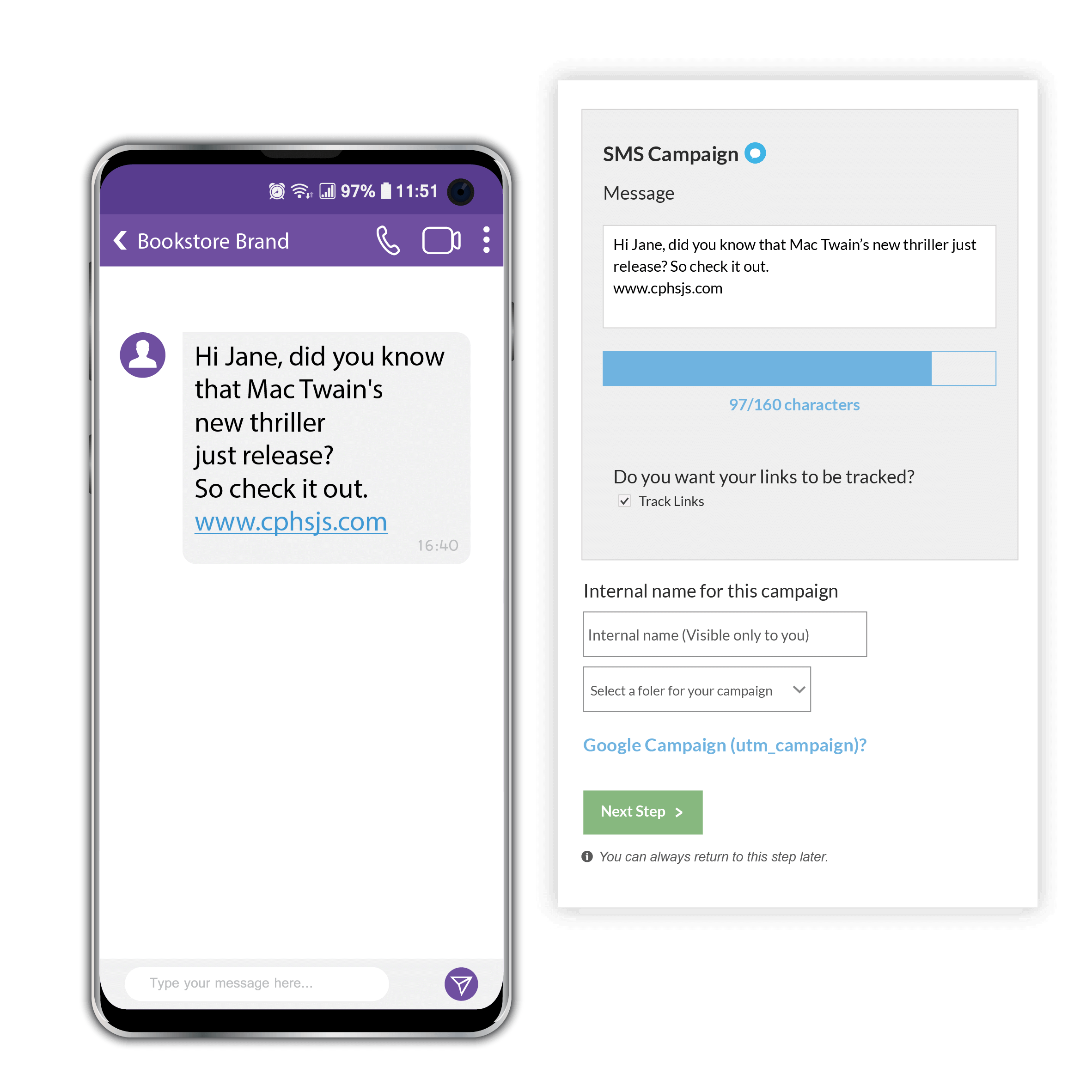 Maximize brand awareness with efficiency
Did you know that texts are read within 3 minutes of delivery? Make sure to add text marketing to your strategy, as it makes for one of the most effective, fast-growing channels, designed for brand awareness.
Grow brand loyalty with personalized messages
Strengthen customer loyalty with personalized, automated messages that will reach your devoted customers across old school SMS or through popular messaging platforms. Personalize your messages based on customer profile data.
Build text messages with ease
Design, test, and send text campaigns with our easy-to-use messaging editor
SMS automations that engages customers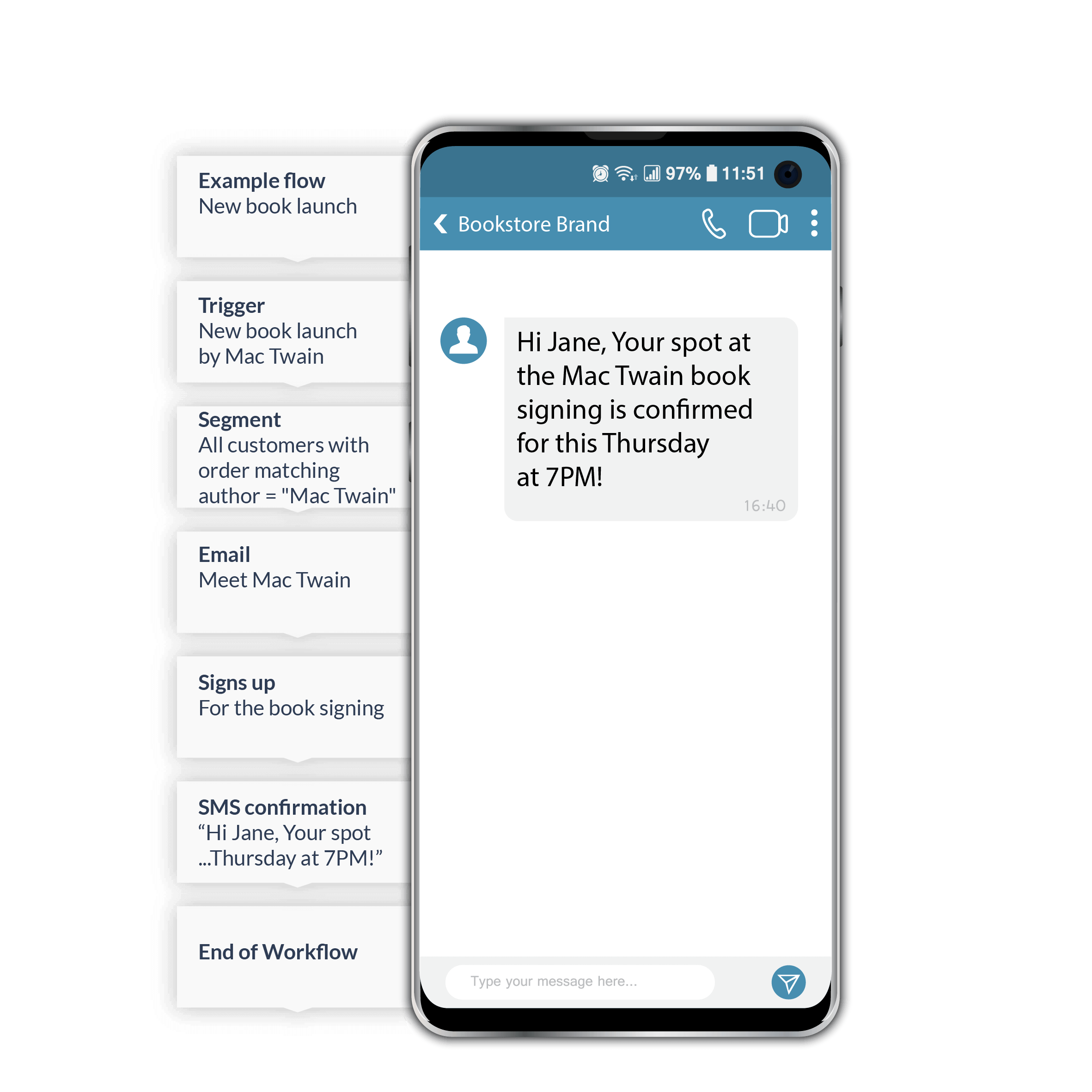 Seamless omnichannel customer experience
We support triggered SMS campaigns as part of overall customer journey flow automation, which keeps your brand communications consistent across any supported channels.
Enhanced conversion performance
Effectively combining email, push notifications, and on-site messaging with SMS marketing has proven to increase sales conversions rates.
Engage with your customers the right way
Manage consent on the customer level. GPDR required Opt-in and opt out are all built in.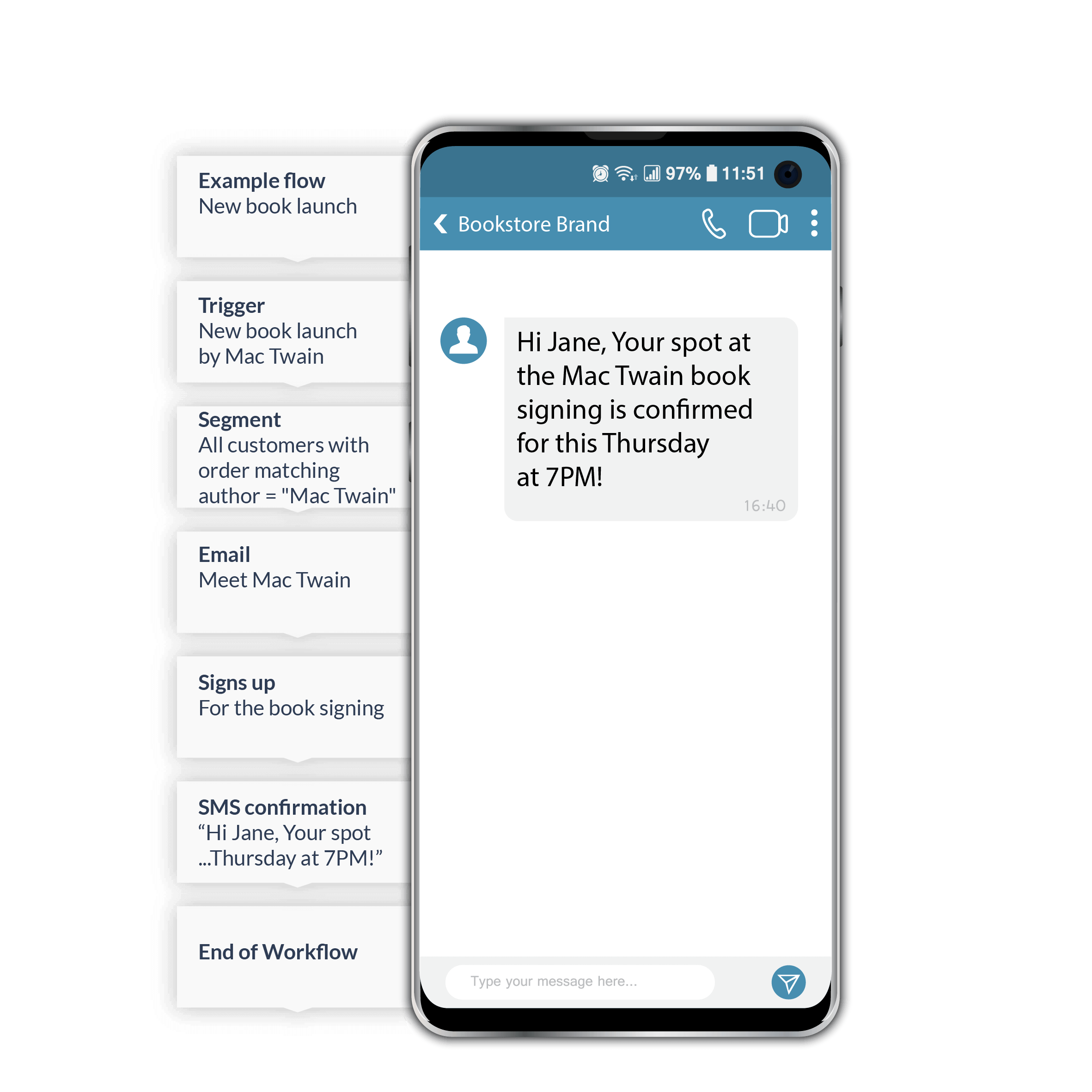 SMS Marketing Use Cases for eCommerce Retailers
Discover some proven scenarios of text marketing campaigns that drive sales for our clients: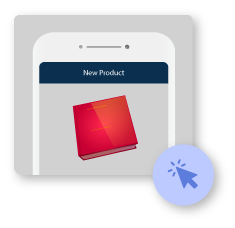 New product alerts
Trigger automated text messages and alert your contacts about your new products.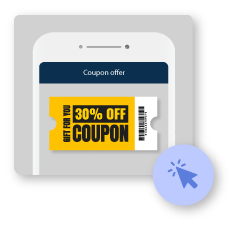 Coupon offers
Notify your discount seekers with time-sensitive offers and discounts.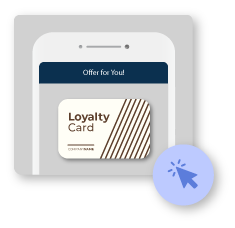 Exclusive Loyalty events and offers
Show your appreciation to your loyal customers with exclusive deals and events, building strong brand-customer relationships.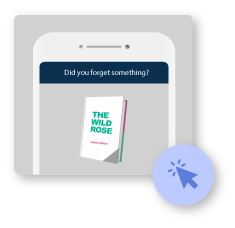 Cart/Browse abandonment reminders
Benefit from the immediate and direct communication of marketing by eliminating abandonment rates!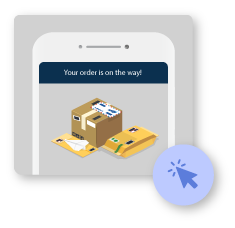 Transactional status updates
Keep your customers updated about their orders with confirmation texts about shipping and delivery.
Introduce SMS campaigns to your marketing mix.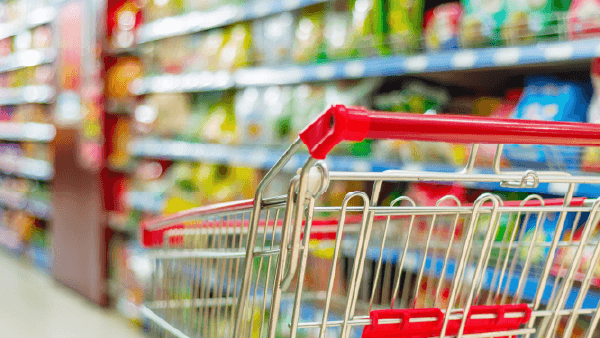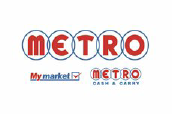 ContactPigeon team provided valuable help when we wanted to set up SMS/Viber campaigns with our own provider.
Evi Z.
Ecommerce Marketing Assistant, Metro Supermarkets
Monitor your performance with actionable data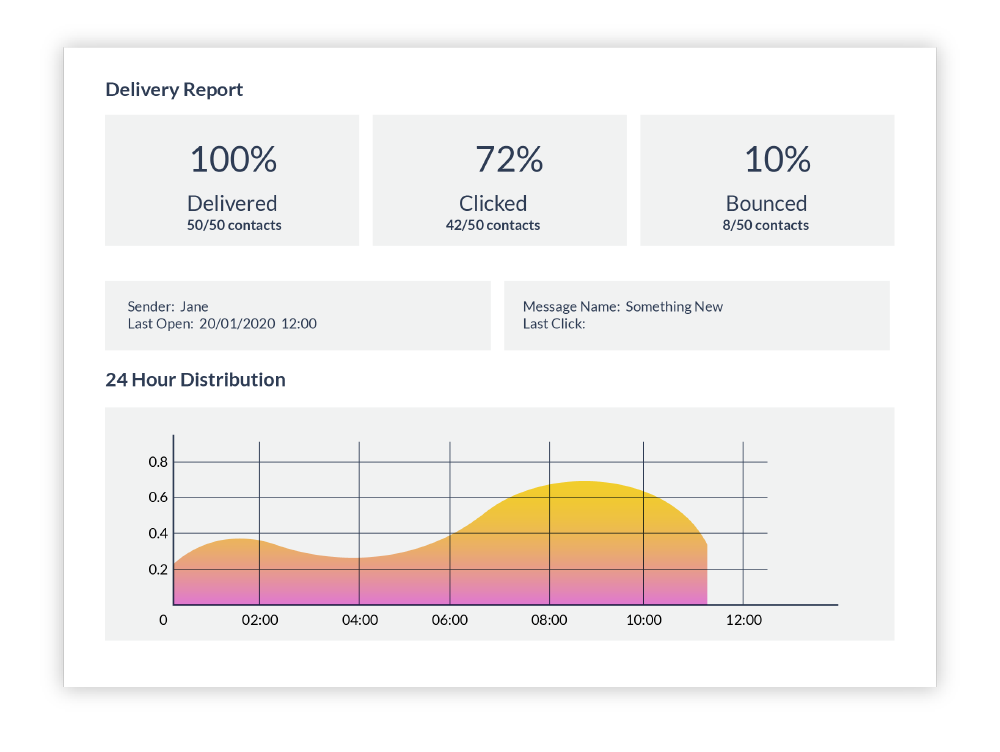 Stay on top of your latest promotional campaigns
Keep track of your SMS/WhatsApp/Viber campaigns and make decisions based on data-driven insights with ContactPigeon's detailed dashboards.
Turn data into effective market segments
Enrich your customers' unique profiles with valuable insights from your text campaigns and create deeper segments that will reflect your buyer personas. Segment reporting will aid you to understand your audience better and target them successfully.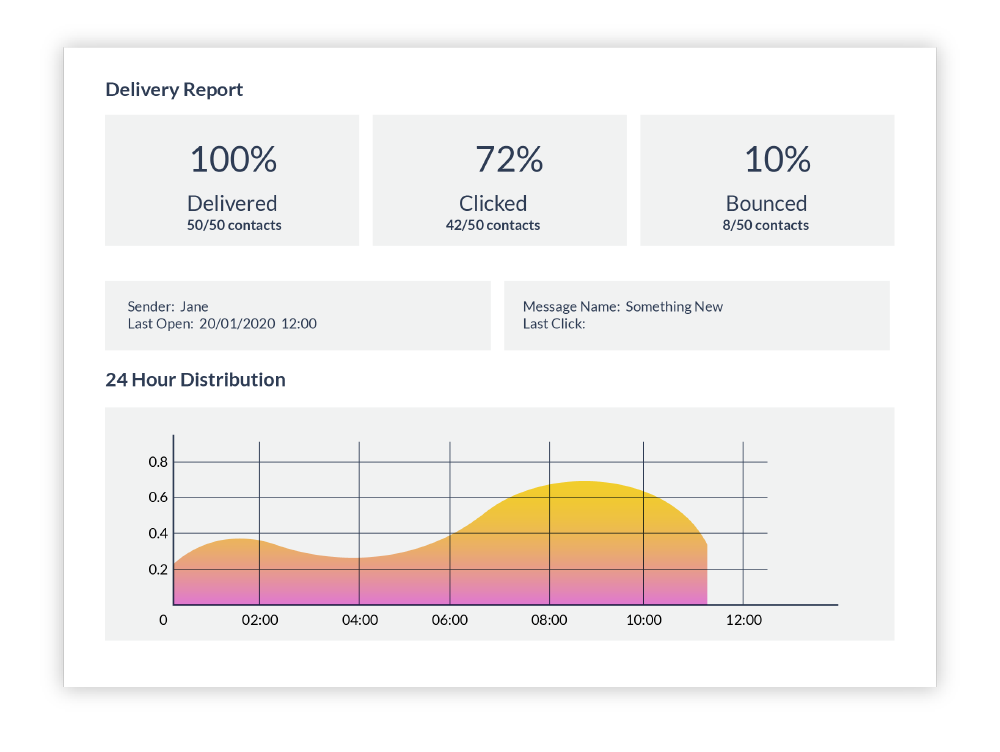 FAQ about ContactPigeon's SMS/WhatsApp/Viber Marketing capabilities
What is SMS (Text) marketing?
SMS (text) marketing is communicating to your contacts lists through SMS in order to promote your latest offers, inform them about their orders or even reward your loyal customers.
What is WhatsApp advertising?
WhatsApp advertising is sending promotional messages to your customers through WhatsApp, in order to boost your marketing strategy.
How can I promote my business via SMS/Viber/Whatsapp?
You can use SMS/Viber/WhatsApp campaigns in order to scale your business and increase awareness about your brand. Promote your latest products, services or company news and increase sales via limited-time coupon and cart/browse abandonment automated flows.
Is ContactPigeon's Messaging Marketing (SMS/Whatsapp/Viber) legal and GDPR-compliant?
Yes, ContactPigeon's omnichannel customer engagement platform is built with the GDPR regulations in mind. Each retailer can build GDPR-compliant campaigns and contact their customers through different channels, across multiple devices. Our Customer Success Team can aid you send automated campaigns while being 100% compliant with privacy regulations.
Text Messaging Campaigns Resources for Retailers
Find useful resources like eCommerce guides, best practices and case studies of successful enterprises.
Explore text marketing for higher sales
Maximize revenue one message at a time!