DYNAMIC SEGMENTATION
Real-time insights into your customer segments.
With ContactPigeon's powerful segmentation tool, you have the flexibility to define any customer segment profile as desired. You can create complex segment with IF and OR logics. Once created, we keep the segments updated automatically - so the contacts are always up-to-date when you deliver your next campaign.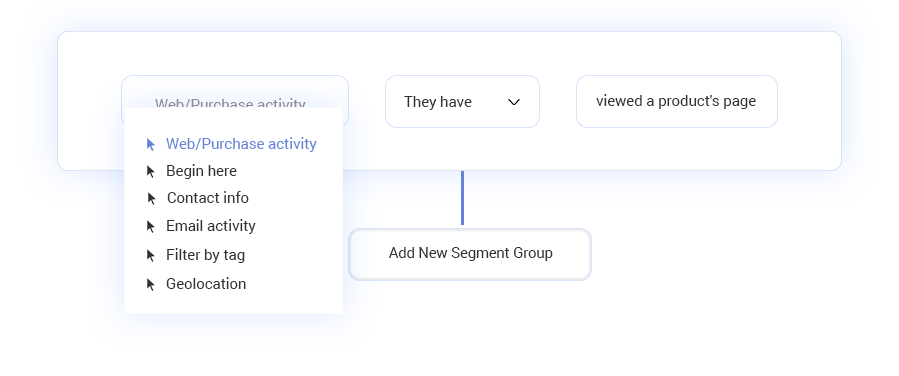 SINGLE CUSTOMER PROFILE
Identity match with accuracy.
Achieve seamless segmentation by merging your customers' history across devices and channels into one distinct profile. We help you match customer personas across various channels, whether mobile, email, or browsing the web, to accurately segment and target your audience at the point of interaction.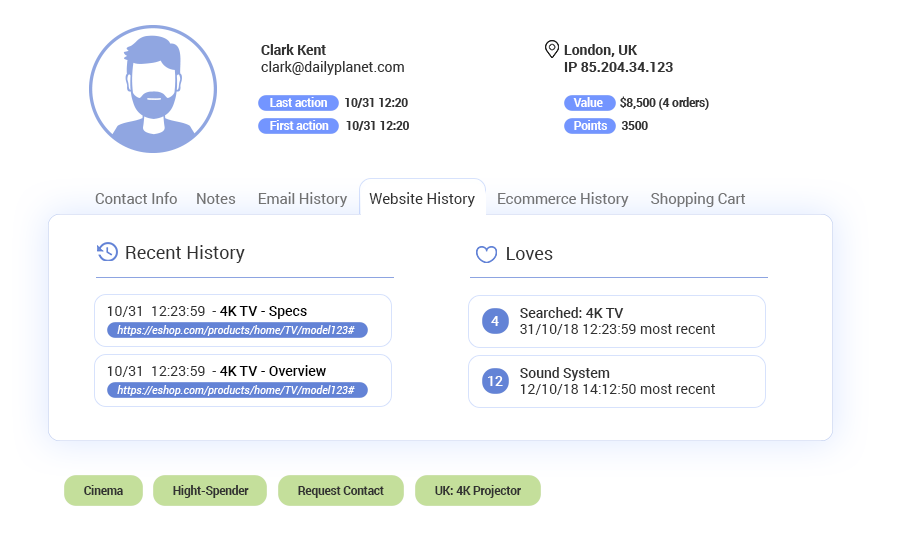 1
Enriched customer profiles across data sources
With ContactPigeon, you are not limited to the customer information you can collect, store, and organize into a 360 degree profile. Use eCommerce history, web behaviors, product preferences, and other analytics to deliver engaging interactions with your audience.
2
Segment by web behaviors
Create segments using visitor website behavior for hyper-powerful targeting. Running a special promotion to people who have seen winter jackets in the last 7 days? We got you covered.
3
Segment by campaign interactions
Target audience based on his or her interactions with past campaigns from you. Sending an updated offer to people who have seen but have not taken up the last promotion, check!
4
Triggers based on events
Cluster customers based on special events, like signing up to a list, reaching a rewards milestone, or adding products to cart.
5
Power Facebook ADs with real-time Custom Audiences
Effortlessly sync with custom audiences on Facebook Ads based on your visitors' behavior to continually engage them with relevant content from your brand.
6
Unlimited segment targeting
Access ready-made segmentation profiles based on eCommerce best practices such as frequent shoppers, top spenders, inactive customers, and more. Get your segments up and running in minutes.