Combine top-notch customer support with meaningful omnichannel customer engagement
With a full overview of your customers' interactions, your agents will have the opportunity to address your customers' pain points individually. Provide optimal customer care, engaging your audience with smarter automations, while increasing your conversions.

Instant
Respond to your customers immediately and prevent long waiting times with ContactPigeon's omnichannel chat solution.

Effective
Increase customer satisfaction, lifetime value, and brand loyalty with personalized interactions and deep customer insights.

Efficient
Be more productive with multiple conversations and monitor your team's performance with a built-in rate system for better results.
Change the way you connect with your customers
Deliver personalized interactions
Devoting time and attention, resolve your customers' inquiries according to their specific needs. Our chat's layout is built specifically for the retail and eCommerce industry, designed for businesses of all sizes.
Nullify the waiting time
With faster response times comes greater retention rates. Streamline your customer support, reduce your call center workload and increase your revenue.
Being proactive is better than being reactive
Provide an additional fail-safe to your business. Our omnichannel chat can aid you to alter the review of disgruntled customers before they share their negative feedback online.
Smarter Automations, More Advanced Segments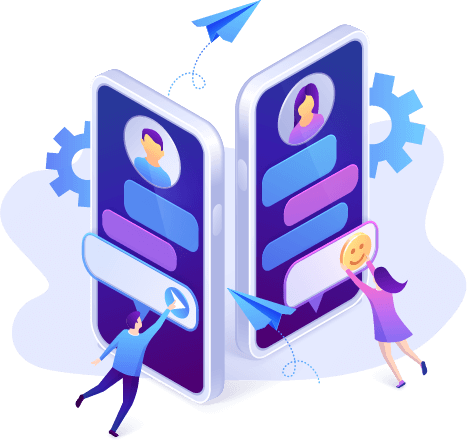 Fully integrated within our omnichannel platform
Just like with all our functionalities, the chat is seamlessly integrated with the rest of the ContactPigeon platform for a complete, 360° customer experience. Every customer profile has a dedicated tab with the entire chat history and every chat is enriched with advanced AI capabilities for personalized product recommendations.
Use chat-generated events and trigger automations based on archived conversations
Take a deep dive into your customers' journey and create smart automations using chat-related events. Trigger follow-up messages and personalize the experience of your e-shop visitors based on previous support interactions and increase the customer's overall satisfaction.
Design complex segments for more targeted campaigns
Personalization is the best way to boost your sales effectively and realize a high ROI. Make your customers a priority and generate segments that will reflect their preferences and their shopping habits for greater conversions.