Reach a wider audience the GDPR-compliant way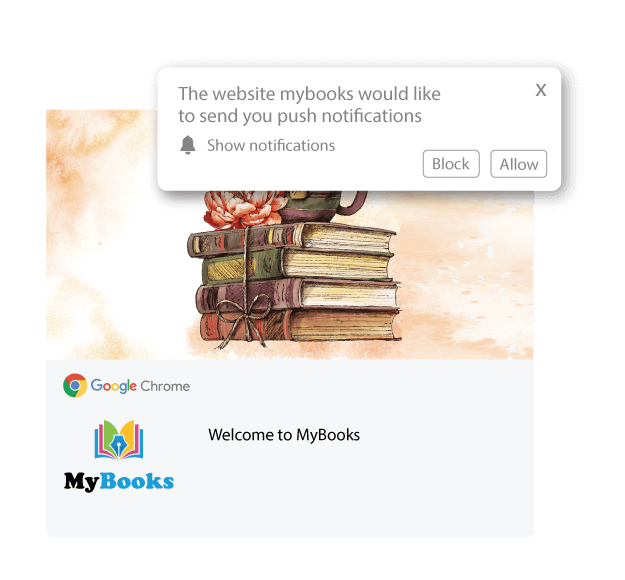 Turn unknown visitors into known ones without needing an email address. Push notifications increase your registered devices and, subsequently, subscribers' lists without any hassle of sign-ups. All opt-ins are, by default, GPDR compliant so that you can create hassle-free push notification campaigns.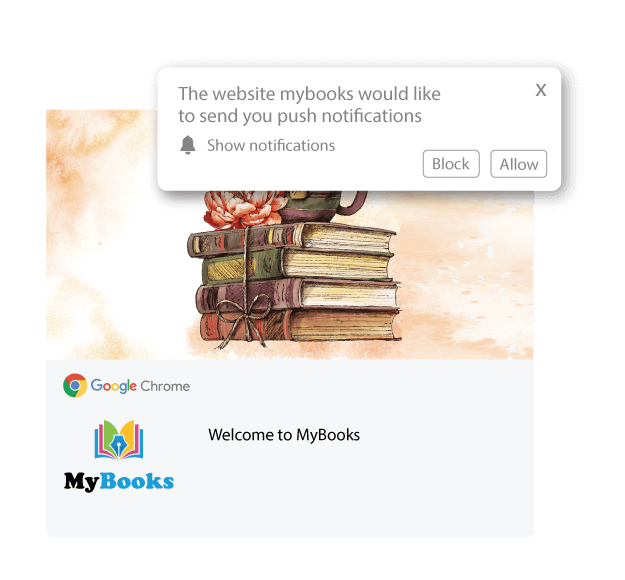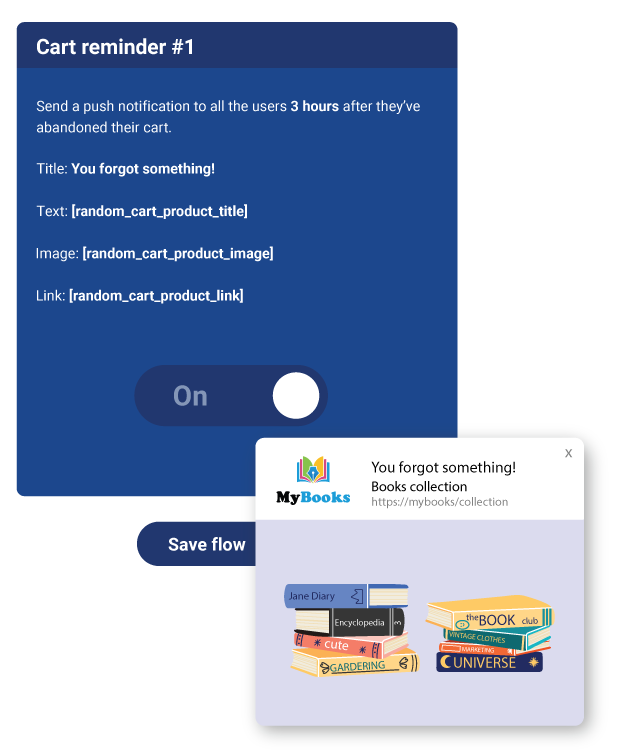 Maximize ROI and sales conversions with automated push notification campaigns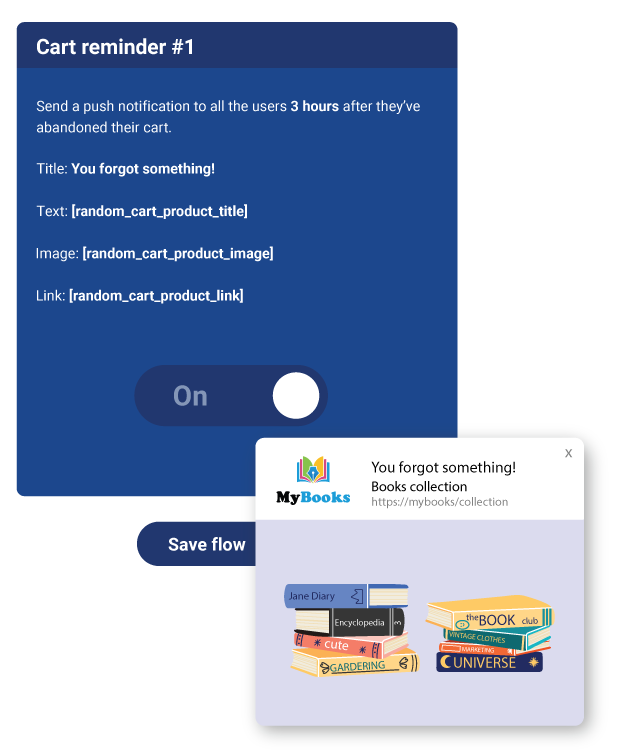 Automate push notifications in simple 3-steps
Stay in the spotlight and on top of your customers' minds with personalized automated cart, browse abandonment, and price drop push notifications. Our pre-built automation flow means your push message is ready in minutes.
Boost your overall sales performance
Draw attention to your brand and improve your outreach with perfectly-timed push notifications. Push notifications enhance your customer engagements by connecting with them as they are browsing online, resulting 4 to 6 times higher conversion rates than email.
Enable your omnichannel strategy with unified customer profiles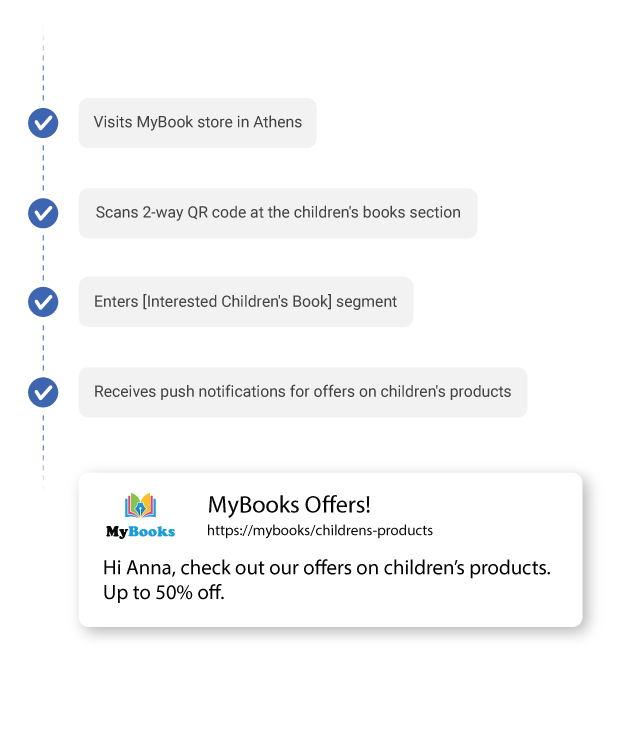 Enrich your customer personas
Accumulate valuable data with ContactPigeon's omnichannel solution. Connecting push notifications with your mailing lists lends insights into customers' behavioral patterns, enabling a unified customer engagement strategy.
Targeted and personalized engagements
Send personalized push messages based on real-time visitor behaviors, preferences, and cross-channel engagements. You can also set and send push notification campaigns to your custom audience segments.
Achieve a true omnichannel reach
Design push notifications that drive them toward your online or offline assets. Combine Push Notifications with ContactPigeon's offline channels (patented 2-Way QR Codes) to unify online and offline activities and a true omnichannel shopping experience.