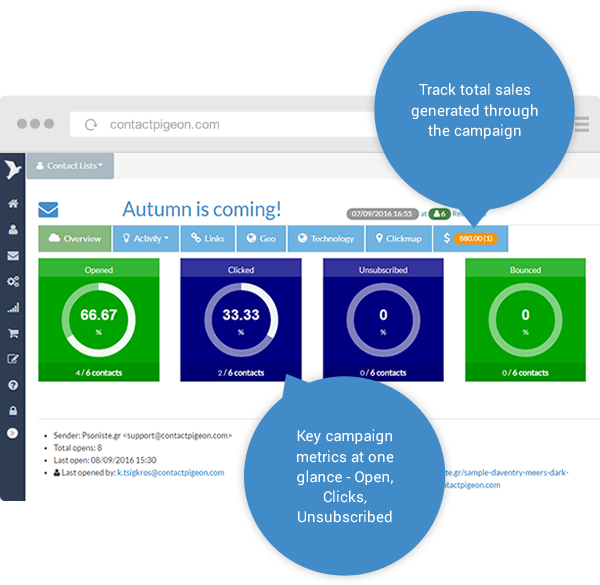 CAMPAIGN DASHBOARD
Take Campaign ROI to the Next Level.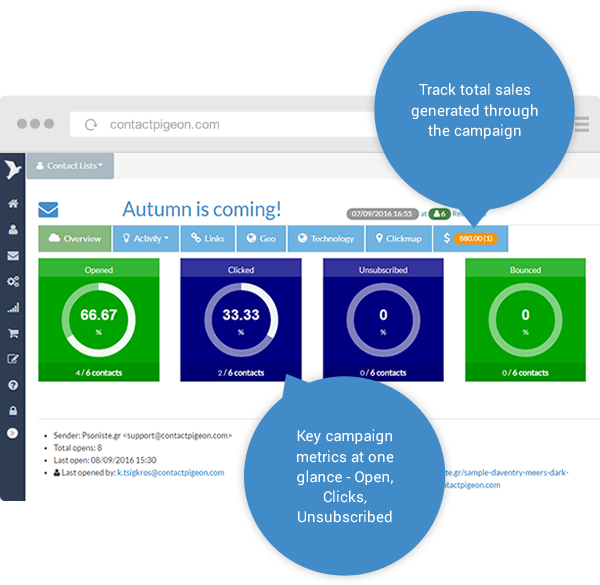 Transform insights into action
From campaign performance reports to real-time eCommerce dashboard, we offer the necessary dashboard to track your marketing effectiveness.
Performance at a glance
For every campaign sent, understand audence impressions and conversion outcome all in one place. Get KPIs such as opens, clicks, sales attributions, bounces across devices and regions.
Breakdown campaign statistics by segment
Interested to see how the campaign performed against various customer segments? We breakdown the metrics by lists. So you have a comparison view of how each customer segment reacts to your campaigns.
DASHBOARD ELEMENTS
Empower your team with analytics from every angle
See what links your contacts clicked on, and how the clicks are distributed across all links within the campaign.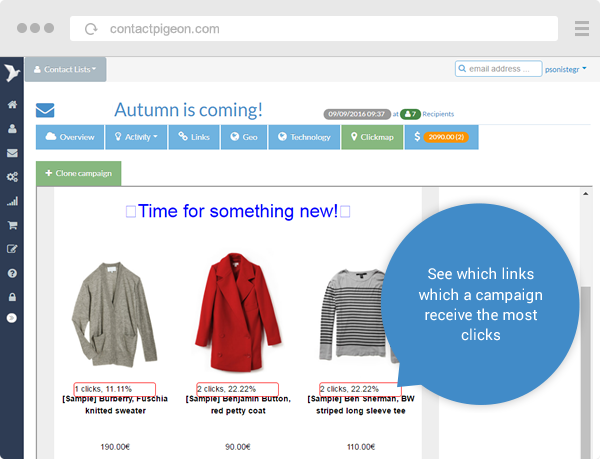 SEGMENT INSIGHTS
Customer segment reporting
Quick summary view into key list characteristics and its eCommerce KPIs. Hence, you can quickly understand how a customer segment is performing overall, and how it stacks against another segment and over time.