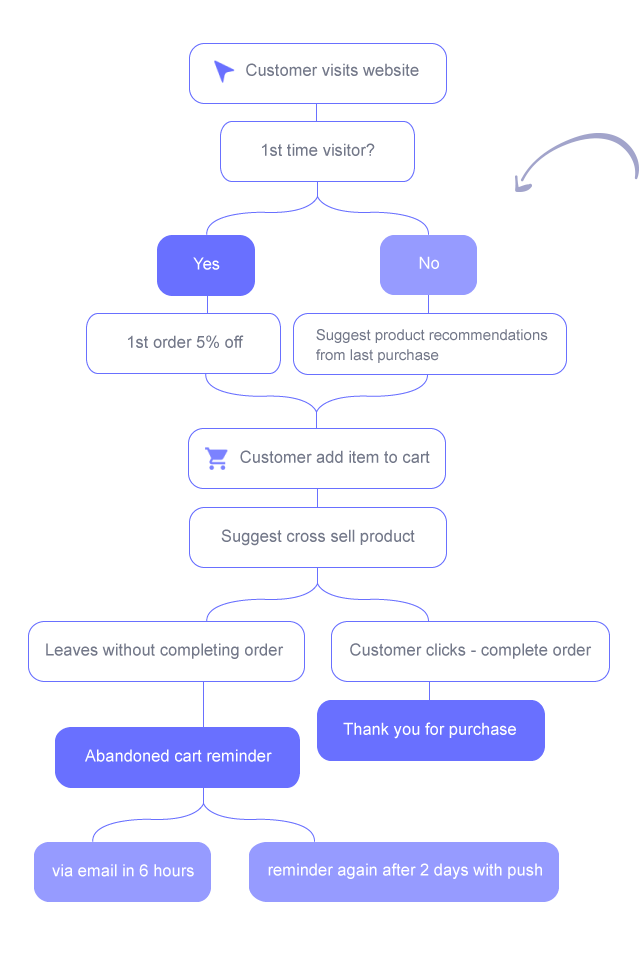 MARKETING AUTOMATION
Simple, Powerful, Smart Triggered Automation.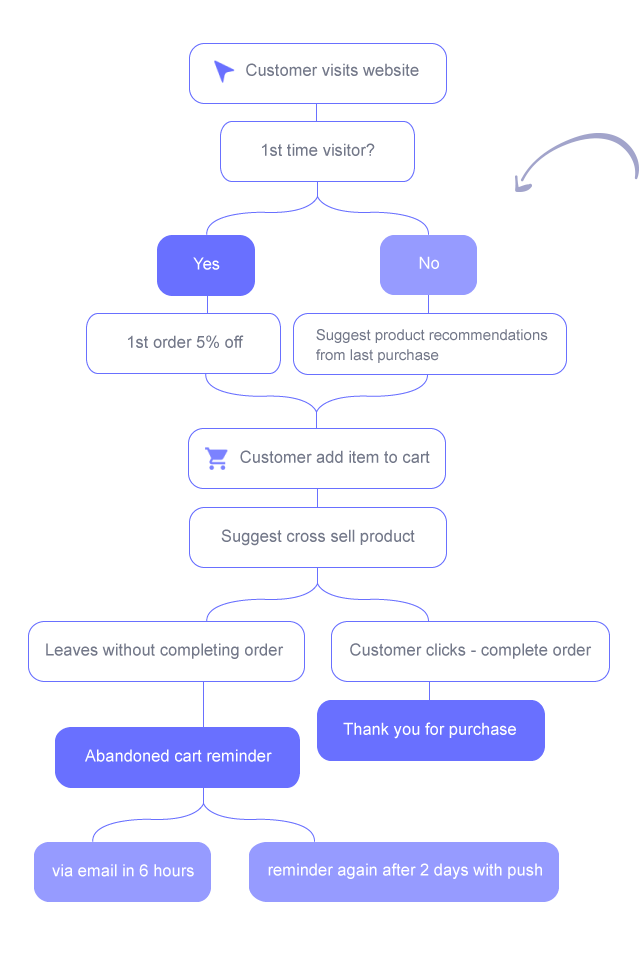 Enagement at the right moments
Marketing Campaign Automation as your silent salesforce. It helps you identify the best prospects and close more sales by triggering the right message at exactly the right moment.
Rule based workflow
With ContactPigeon's powerful rules-based engine, it's super easy to automate personalized messages and control who gets them and when. Start growing sales by focusing on engaging the hottest prospects.
See the Marketing Automation Guide >
RECOMMENDATION ENGINE
Personalized Product Recommendations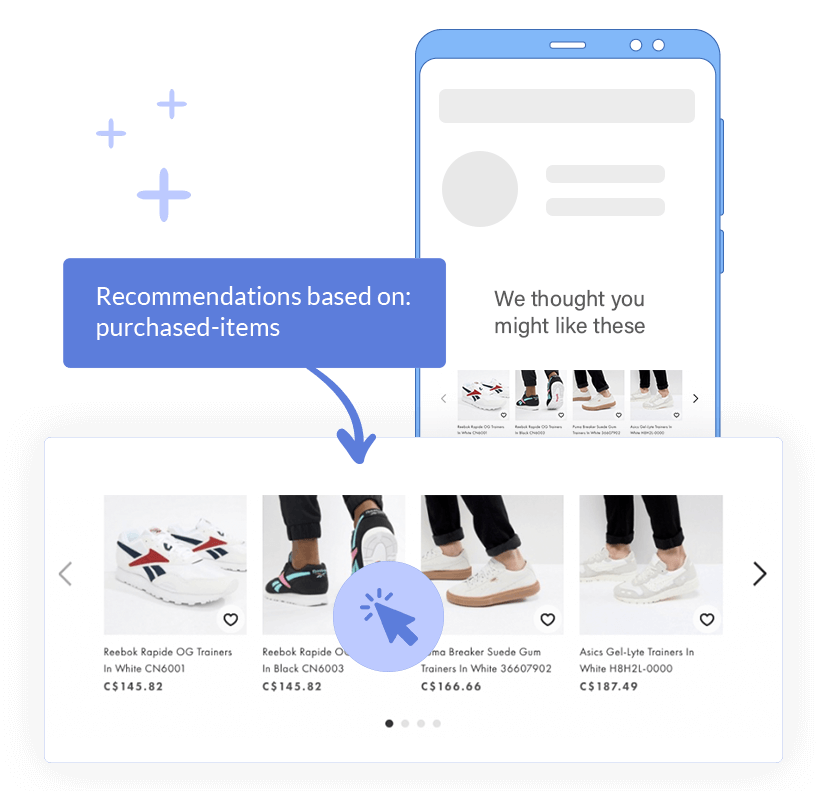 Adaptive suggestions based on real-time data
Product recommendations are updated and deployed to each customer based on their real-time interactions with your brand.
Behavior-driven cross-selling
Never miss the opportunity to cross-sell or upsell your products. Recommendations are driven by visitor purchase and browsing patterns.
Insert recommendations across channels
Inspire your undecided shoppers by adding product recommendations anywhere - landing pages, emails, pop-ups, and push notifications.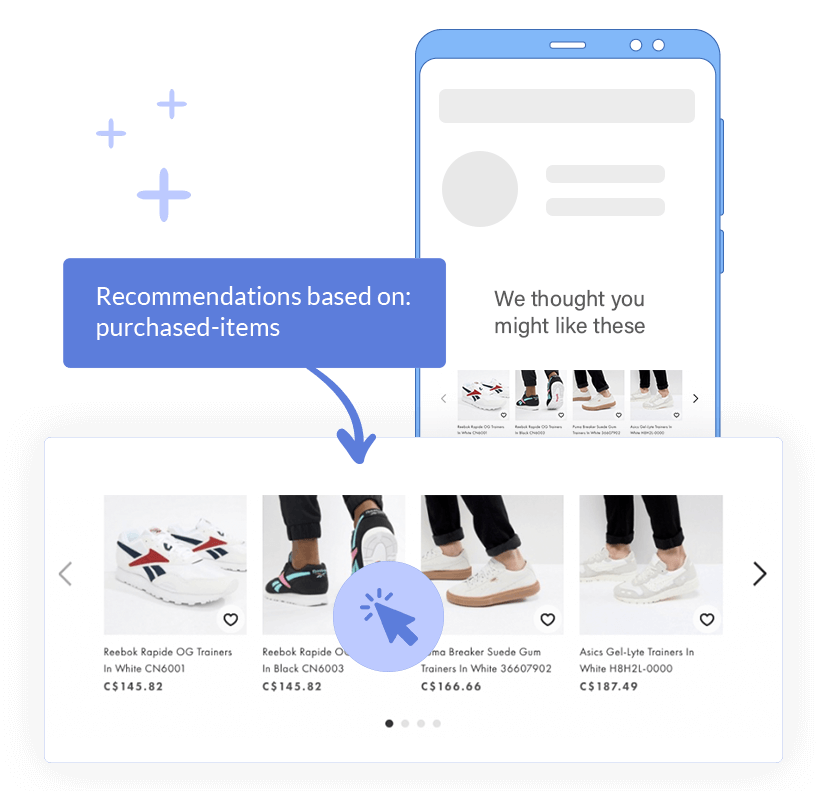 LIVE PRODUCT UPDATES
Real-time Synch to Product Catalog.
Our Product Picker is linked directly to your product catalog, so you can easily select the products you'd like to feature. Also, never worry about outdated product info withour real-time link to your product catelogs.