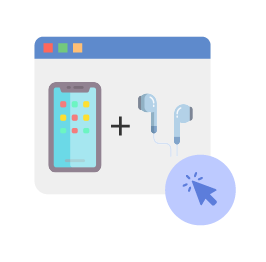 Boost order value with
cross-sell recommendations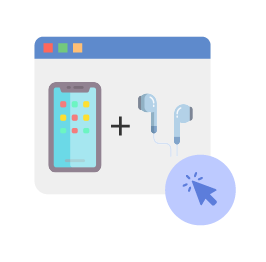 What are cross-sell recommendations?
Cross-selling is an effective marketing technique designed to increase the average order value of a purchase by recommending complementary or similar products. Do not hesitate to suggest related items or services at any point throughout the customer journey and show your customers that you feel their needs. Cross-selling is a tried and tested growth strategy to increase customer lifetime value and improve retention.
Best practices
Choose products that complement each other logically, for example, mobile phones and accessories, t-shirts, and jeans. Another approach to understanding what to recommend for cross-selling is to analyze your ecommerce records on the products that shoppers often buy together.
Take advantage of AI-generated recommendations (a ContactPigeon feature).
A common tactic is to promote display cross-sell products as shoppers are adding an item to the cart or prior to checkout. Furthermore, retailers can offer free shipping for orders above a certain threshold to increase the average order value.
Create a "fear of missing out" sentiment with limited products supplementing an older purchase. This can be implemented with pop-ups, push notifications, and email campaigns.
Simple cross-selling strategies >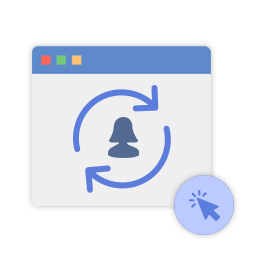 Re-engage with your
inactive customers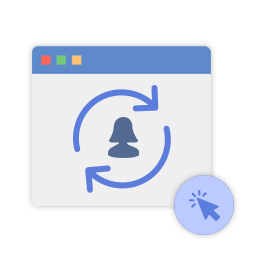 What's an re-engagement automation?
A re-engagement automation refers to the re-activation of long-lost customers with the aim of bringing them back to your online store and keeping them interested. Reminding your brand to your lost audience can recover revenue and turn one-time visitors into loyal shoppers. Win back your subscribers with interesting content that will tip back the scales of your conversions and give them what they signed up for.
Best practices
Choose specific timeframes and different intervals (3 months, 6 months, 9 months, etc.) to interact with personalized recommendations and rebuild your relationships.
Run email campaigns that will showcase scarce products, price drop reminders, or new arrivals that will give a sense of urgency. Do not forget to make your content appealing and add an incentivizing call to action.
Ecommerce retention strategies for happy customers >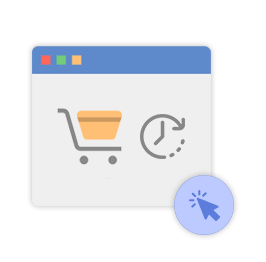 Recover lost sales with
abandoned cart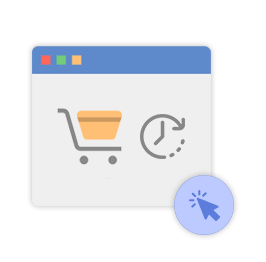 What's an abandoned cart automation?
The recovery of the abandoned cart sequence is one of the oldest and most efficient tricks in the eCommerce playbook.
To eliminate cart abandonment, retailers must first identify the reasons that lead customers to give up on their purchases and rectify the situation. The most common reasons for this predicament include extra costs (like taxes, shipping, or additional fees) or the inability to create an account fast. Customers are impatient and want easy solutions.
The first step towards reducing abandoned carts is to streamline the process of buying an item and offer sufficient incentives when there is no other way. The second step is to set up perfectly timed automated sequences through different channels to maximize effectiveness.
Abandoned cart automation refers to the triggered messages that a user receives in different timeframes across their customer journey. Depending on the medium, the format may differ, but the general rule of thumb is that they can be implemented with multiple features, like email campaigns, push notifications, dynamic pop-ups, and even via a chatbot.
Best practices
Set up abandoned cart automated email campaigns through separate timeframes. Best practices include two separate email messages: the first will occur within 1 hour and the second within 24-48 hours.
Combine an automated abandoned cart pop-up with the above-mentioned cross-selling opportunity. Set up a dynamic notification when users are ready to exit your website and propose free shipping with added similar products.
Also, consider to deploy multiple channels for abandoned cart reminders. Launch automated push notifications that will remind your visitors of their abandoned products when they are active on their browsers again.
Make sure all these channels don't overlap and adjust the timeframes accordingly. Monitor your revenue and your orders and proceed to the necessary changes accordingly.
For GDPR reasons, refrain from contacting unknown visitors that haven't opted to receive your promotional messages.
Examples of high-converting abandoned cart emails >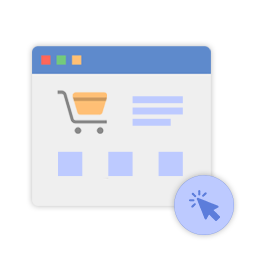 Retain visitors with
browse abandonment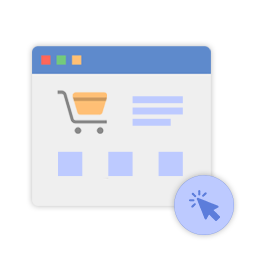 What's browse abandonment?
Automated browse abandonment workflows can be sent to known visitors and former buyers that have spent some time in your online shop but haven't made a clear move to buy. Browsing is in the middle of the funnel and, if done correctly, it can convert warm leads into customers. By spending time on site, the visitors have already shown intent and interest in your products. By gathering browsing historical data of your customers' moves on your website, you can create a roadmap with what makes them tick and use it in multiple ways.
Best practices
Browse abandonment automation does not replace cart abandonment automation. On the contrary, the best way to make the most of them is to mix them. Once again, you must make similar adjustments to the time intervals to prevent spammy notifications that will lead your audience away instead of bringing them closer.
By default, browse and cart abandonment are personalized and set the tone for deep and targeted communications between you and your audience. Therefore, maintain a holistic, personalized strategy and keep bulk campaigns to a minimum.
Select your ideal features wisely and experiment with what works best for you and your customers. Browse abandonment campaigns can be delivered with emails, pop-ups, push notifications, chatbots, and Viber/SMS messages, so you have many choices to try out.
Make sure to adhere to GDPR regulations, like cart abandonment automation.
Proven ways to reduce category browse abandonmnet >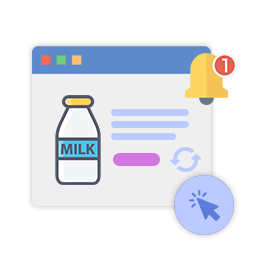 Automated
repurchase reminders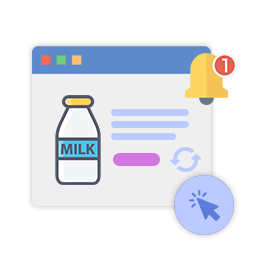 What are repurchase reminders?
If you have a business with fast-moving consumer goods, repurchase reminders are essential in your customer engagement strategy. Consumers tend to be forgetful about their replenishable products, and they often resupply at the last minute from different vendors. Lock them down with kind reminders that they have to renew their products before they run out and earn their loyalty with zero effort. This will aid you in gaining their trust and return visits, especially if the competition doesn't have the foresight to provide a similar special service.
Best practices
Define the product or the category that needs a reminder, estimating the time span based on the nature of the consumable item. This can also be achieved by gathering previous data on your customers' buying patterns and habits.
Act ahead of time, and send a reminder email to your subscribers before their product expires and needs to be replaced. The best time for a repurchase campaign is usually one week before, so the customer has enough time to respond.
Launching reminder automation is a golden opportunity for cross-selling recommendations that will also increase your average order value.
How to get better results with repurchase reminders >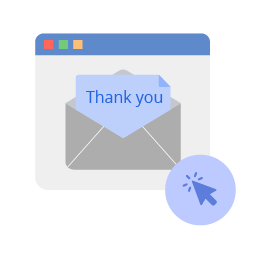 Increase customer lifetime value with
upselling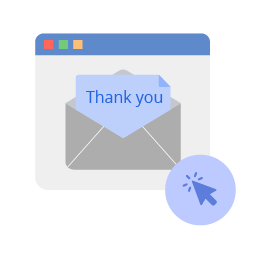 What is upselling?
Upselling is a renowned sales and marketing tactic that urges consumers to buy an upgraded or better version of the product they initially intended to purchase. This neat trick can strengthen brand-consumer relationships, improve their shopping experience and increase your returns. Upselling techniques can take place in every stage of the customer journey and the conversion funnel and if done correctly it is certain to improve your profit margin.
Best practices
You have the ability to upsell before the initial sale, at the checkout, or post-purchase, but you have to do it with finesse. Don't launch campaigns that propose products that won't have value to your audience or their cost is more expensive than it is justified.
Respect the needs of your customers, and don't overdo it with overly aggressive upselling campaigns. This will make your audience avoid you, but the endgame is to build stronger relationships. A good tactic is to inform the user of the benefits of your product while highlighting the disadvantages of not succumbing to your product.
Make the correct recommendations based on their previous behavior and offer a meaningful, personalized experience. Always remember that you have to deliver at the end. Otherwise, you risk losing clients instead of making loyal ones.
Automation guide for getting repeat customers >