Smart Features at your fingertips
All behavior and eCommerce data in one platform,
powering unique marketing actions and automations to drive business in new ways.
Gather Customer Data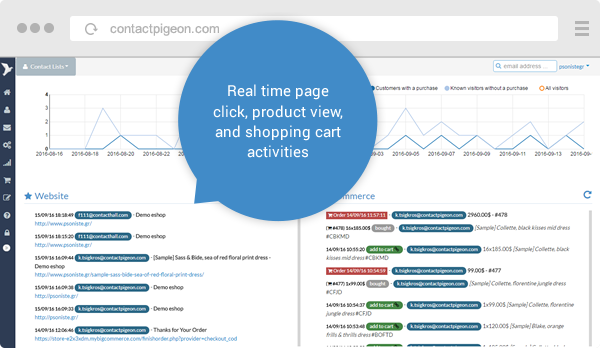 Live web & ecommerce monitor
Monitor real time web activities and eCommerce trends of visitors to your BigCommerce shop. Every single click, views and purchases of your customers are tracked as part of it's customer profile.
Visitor identification
Detect visitors regardless of device used. All known visitors are identified whether they log in or not for better targeting.
Customer profile
All customer information and behavior history in one place. Our analytics engine continuously build up customer profile as new data are collected.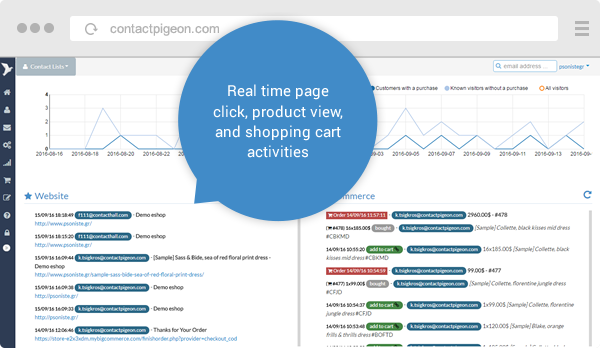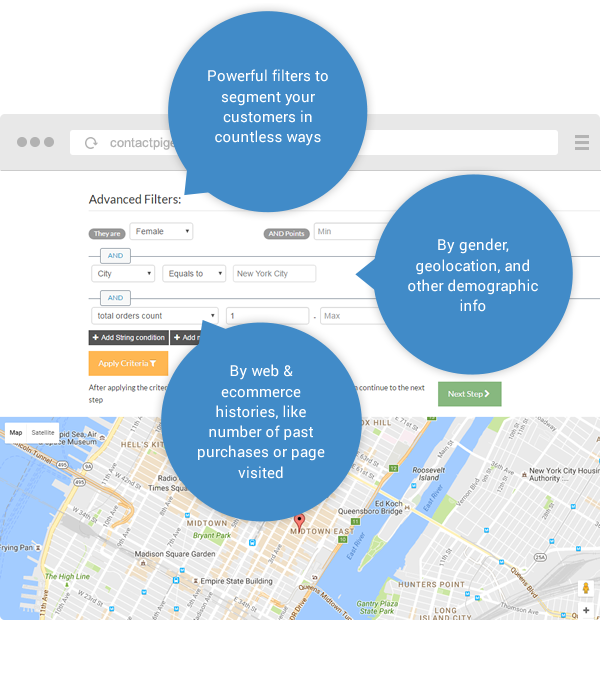 Transform Into Insights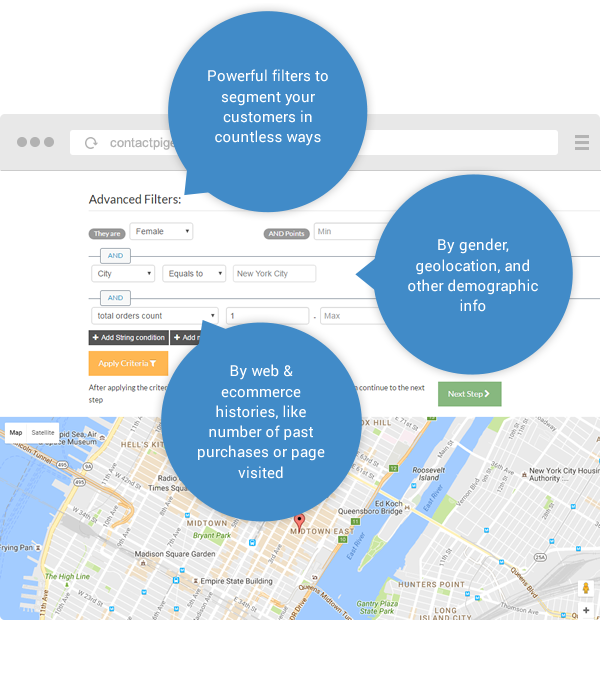 Dynamic segmentation
Segment customers by any combination of attributes. Our rules engine maintains segmentation up-to-date with real time behavior data for accurate targeting. Be it Frequent Shoppers, First-time Buyers, High Spenders.
Predictive models
Turn your customer data into actionable predictions to find the next-best customer to grow value, retain and re-engage at-risk customers.
Behavioral analytics
What path did a customer take to purchase a specific product? Track actions and KPI metrics that matters to understand success factors that drives conversions for your business.
Marketing automation
Send personalized triggered campaigns automatically. Your marketing campaigns will be more effective when tailored to your customers interests and triggered at optimal times.
Omnichannel interactions
Design campaigns to be delivered across channels. Whether it is via Email, SMS, Facebook or in-site pop ups, engage with your customers via their preferred channels.
Dynamic content
Dynamic personalization lets you deliver unique content to each customer, all within one email. Provide personalized one-on-one experience at scale.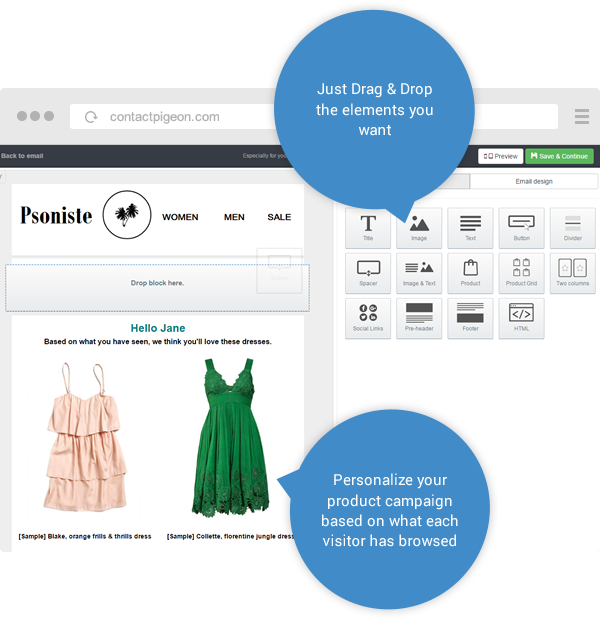 No IT skill required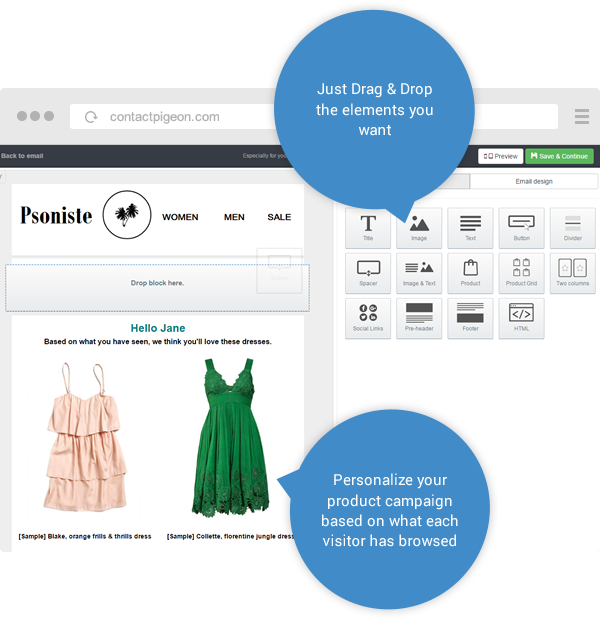 Drag & drop editor
Easy to use campaign editor allows you to design and send email campaigns with no HTML or technical knowledge required. Create responsive emails that looks great across all devices.
Built-in best practices
With built-in ecommerce best practices in marketing automations, so that you have Browse Abandonment, Abandoned Cart, Cross-sell recommendations, Welcome Series at your disposal. Ready to be activated at clicks of a button.
1-Step integration
We are fully integrated with Shopify. Just one click to install the App and see results with our powerful marketing automation features in action.
ContactPigeon has been an excellent experience! Tons of marketing features, and world class support from knowlegable staff. Everything you would expect and more from a marketing app! A++
Riff City Guitar Outlet, Shopify Customer
ECOMMERCE AUTOMATION SCENARIOS
Ready made triggered campaign flows.
ContactPigeon is designed for eCommerce in mind. Our Shopify integration seamless pulls in web behavior data, purchasing patterns and campaign interactions for every customer profile. These insights are used to trigger campaigns across email, push notification and several other messaging channels for the optimum reach.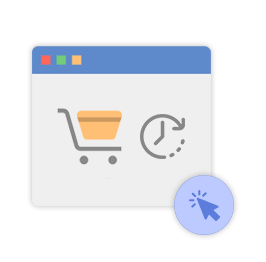 Abandoned Cart
An e-commerce classic remarketing technique. Best practices is to send a well timed series of reminders based on shopper's reactions.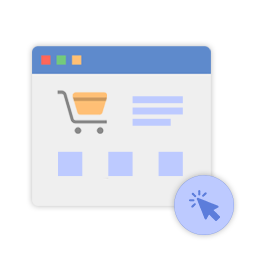 Browse Abandonment
Series of targeted reminders to those who demonstrated interests by browsing or searching specific product or categories.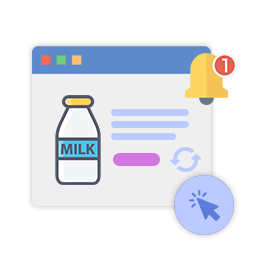 Repurchase Reminder
For consumable products with specific lifecycle, attract returning shoppers to rebuy before the products run out.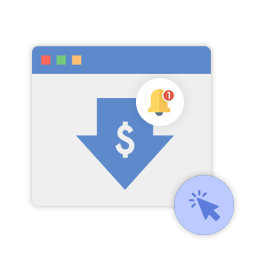 Price Drop Alert
Alert customers who have demonstrated interest in a product category when the product goes on sale.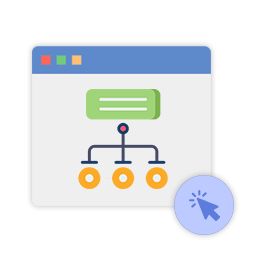 Welcome Flow
Welcome emails should not be a simple thank you confirmation, but opportunity to sharing brand story and drive product interests.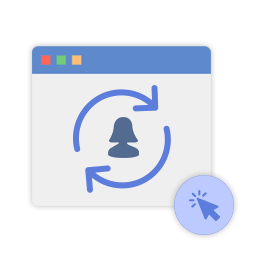 Re-engagement Reminder
Identify your at-risk customers and re-engage them with interesting and personalized offers
Frequently Asked Questions
Why should I use a marketing automation tool for my Shopify business?
Simply put: using marketing automation pushes your digital marketing outputs to the next level with real-time automation. You can now engage and reach your customers with personalized messages at point they are most likely to convert. As a result, businesses often see greater efficiency and sales outcome after adopting an marketing automation platform.
How is ContactPigeon marketing automation platform different than others?
With ContactPigeon you can incorporate automated triggers and conditions across multiple channels -- Email marketing, mobile (SMS/WhatsApp/Viber), pop-ups, push notifications, and Facebook Ads -- for the entire consumer journey.
We built our campaign automation flow with eCommerce in mind. Choose from our smart automation triggers and scenarios such as relevant triggers such as add to cart, order status, order value, etc, and let our automated platform do the rest!
Lastly, our customer support system is unparalleled! We won't ask you to call or email a generic support center. Instead, you will have a dedicated contact of customer success consultant, whom you can directly work with on ideation, setup, and troubleshoot when you need the help.
Is there a Free plan?
At this point, we only offer a free plan for very nascent businesses with 250 contacts or less.
Start your 14-day Free Trial
Just a few clicks to install, integrate and activate your trial and see the sales grow.